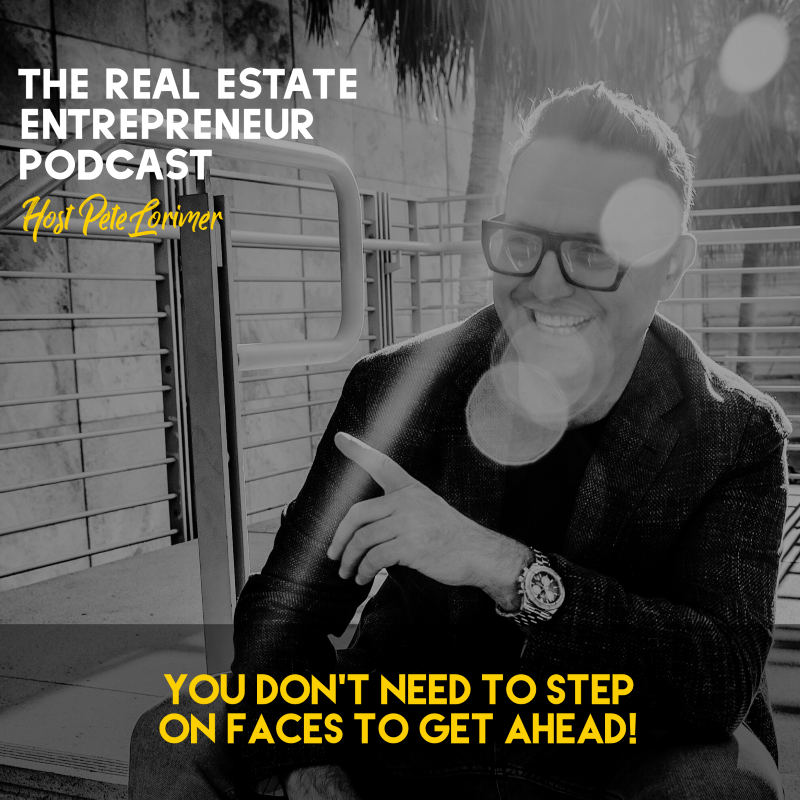 Greetings and welcome to the Real Estate Entrepreneur Podcast, I am your host Peter Lorimer, former hit record producer, now host of the show Stay Here on Netflix and owner LA's most creative boutique real estate firm, PLG Estates.
I'd like to kick off 2020 with a valuable nugget that I live by. From the moment I wake up in the morning until the moment I lay my head on the pillow, this is true: give it all away.
Anything you give away will enrich your career, be it success, knowledge, or secrets.
I've found this to be true time and time again.
This market, specifically Hollywood Hills and L.A., is incredibly cutthroat. Gigantic commissions lend themselves to intense competition. But that's not how I like to live.
When I was in the music industry, there were two different types of producers. One type of producer held everything very close to the chest, and the other type freely gave. There was a super strong correlation between the ones that gave their items away and those that didn't. The ones that gave received tenfold later in their careers.
Surround yourselves with likeminded people. It's super powerful.
I promise, if you give away what you've learned without expectation, when you extend your hand and give others the keys to the kingdom, the universe rewards it.
But regardless of whether or not it's rewarded, it's a better way to live.
Knowledge is never owned, it's only borrowed.
Give this week's podcast a listen to get supercharged for a year of service and giving.
Golden Nuggets from this episode:
[02:45] "Real estate especially in Central Los Angeles, Beverly Hills, Hollywood Hills, Westside,
but certainly Beverly Hills and Hollywood Hills is incredibly cut throat"
[04:29]"I was the guy who went and got sandwiches, I was the first there and last out, I was just like a slave"
[05:45] "All the guys that had the hits were the guys that let me copy their floppy disks, all the guys that never let me touch their shit faded away"
[07:28] "When we setup PLG we formed a culture that was everybody helps everybody else"
[09:55] "When you extend your hand to someone without expectation and you just give them the keys to the kingdom, the Universe just seems to reward it"
[10:54] "Ambition is something that's delicious and can be sculpted in the right way and it can be sculpted by poison"
Thanks for being here,
PL