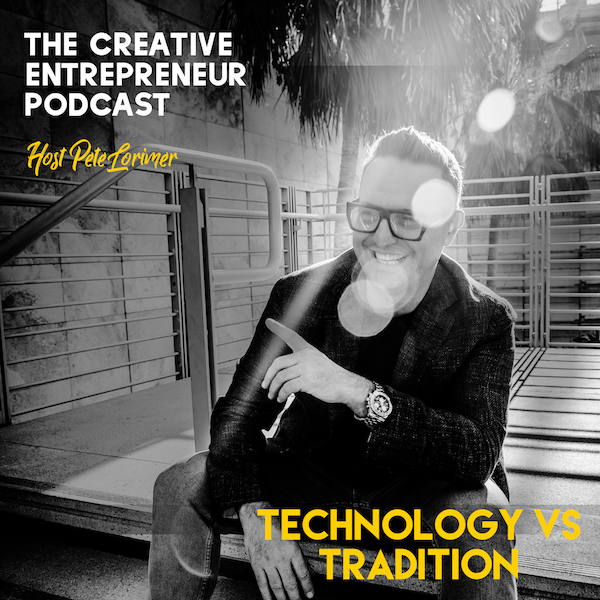 Greetings and welcome to the Creative Entrepreneur Podcast, I am your host Pete Lorimer, former hit record producer, now host of the show Stay Here on Netflix and owner LA's most creative Boutique real estate firm, PLG Estates.
The real estate world has changed and continues to change today. How do you keep up? In this podcast, I go over my top websites and tech tools that help me break through the competition.
However, keep in mind. 👇
It's all in the value-add. People are disinterested in your market reports. They want to see you, as a human. Those of us who dig in and figure out who we are as real estate agents and work to contribute to our value-add, we're safe.
It's attraction, not promotion. People want to see your face, hear your voice. Treat your clients like gold.
So without further ado, let's dig into this week's episode of The Creative Entrepreneur.
Golden Nuggets from this episode:
[05:56] "Everything is just attraction, not promotion"
[08:55] "Videos with captions get open 80% more" -> visit rev
[10:06] "get the ability to have much more produced videos on Facebook" -> visit belive.tv
[11:09] " a website where you can compare and contrast, how your social media posts are doing up against other people" -> visit buzzsumo
[11:52] "create interesting kind of graphics, animations and info videos that just look
really nice" -> visit  playbuzz
[12:40] "have a Hitman on your website"-> visit hotjar
[13:25] "an app that allows you to film vertically that that will that will then automatically chop it into 15 second pieces" -> visit  Storeo - iTunes store
[14:05] "this is going to be the future of prospecting" -> visit chatfuel and manychat
[14:44] "People work with you because they like you"
[15:09] "We must be accountable to our clients at all times!"
Thank you for being here,
PL