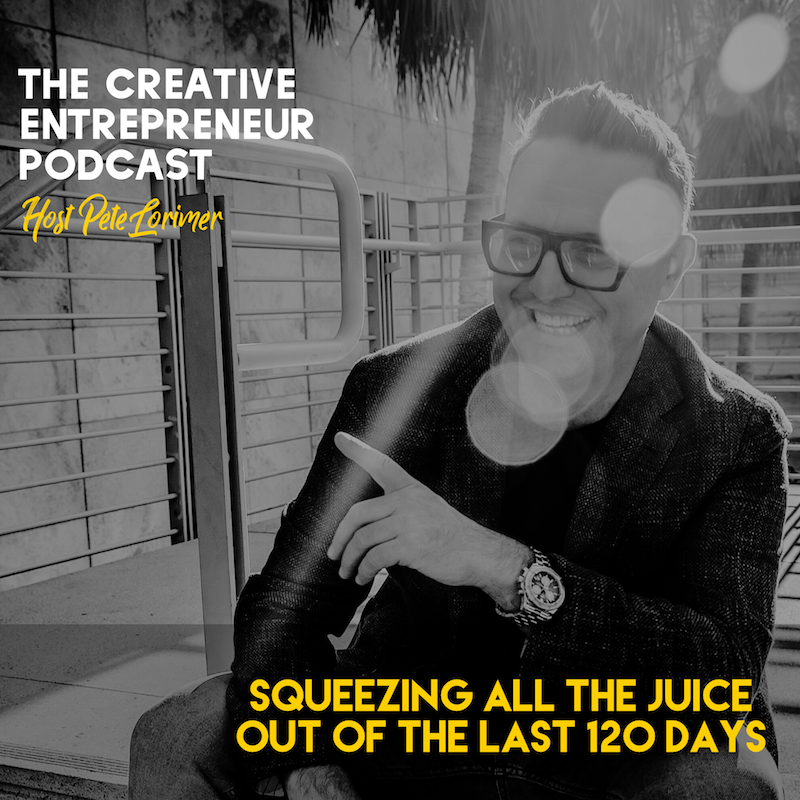 Greetings and welcome to the Creative Entrepreneur Podcast, I am your host Peter Lorimer, former hit record producer, now host of the show Stay Here on Netflix and owner LA's most creative Boutique real estate firm, PLG Estates.
Yes, it's that time people! We are at the last 120 days of the year. It barely feels like we are out of the summer and already the holidays are looming upon us. In my podcast today I will go over my strategies and techniques to help you squeeze every last bit of juice out of the last four months of the year. This is a time when we can really take advantage of our industry as many tend to kick back and enjoy all the parties and revelry that the end of the year brings. I have always made a point of putting my foot to the gas and cranking up the heat to scooping and catch a business that others lead on the table so let's chop it up in another episode of the creative entrepreneur podcast.
Golden Nuggets from this episode:
[02:24] "What is happening today in your pipeline represents the work you did 6 months ago." - Unknown
[03:13] "when I have a healthy and balanced family life it makes my work life so much better"
[09:10] "this chunk of the year is prospecting gold"
[10:12] "Nothing says you don't care about that more than using a generic message"
Thanks for being here,
PL