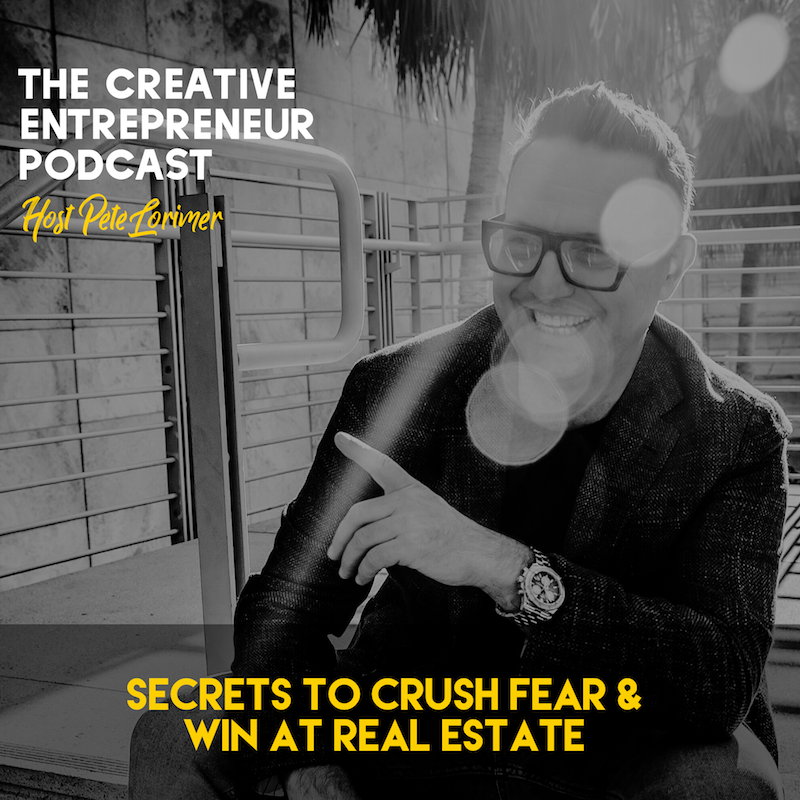 Greetings and welcome to the Creative Entrepreneur Podcast, I am your host Peter Lorimer, former hit record producer, now host of the show Stay Here on Netflix and owner LA's most creative Boutique real estate firm, PLG Estates.
Today's podcast I lovingly call my "Jump Out Of A Plane And Find A Parachute On The Way Down" Episode.
The old adage of fear vs faith is something of which I have long subscribed. I am notorious for only being able to get 65% of the way there with logic, the other 35% being a massive leap of faith. We are here to create and take risks in business.
In this episode, I will go over a few of my theories on how to do just that (along with a few of my favorite anecdotes). So without further ado, it's time to take a leap into another episode of The Creative Entrepreneur podcast.
Golden Nuggets from This Episode:
[02:00] "the purpose of life is to create a message which when matched with purpose creates impact"
[02:47] "if our purpose is clear, if our message is defined then our impact is Inevitable"
[04:07] " if I don't leap first if I don't have faith that I'm gonna succeed, what happens is, the fear can come in and then you can restrict me"
[04:53] "possibility plus risk plus commitment delivers success or creativity whichever you prefer"
[08:38] "every moment of your existence you're either moving toward your goal or moving away from it" 
Thanks for being here,
PL