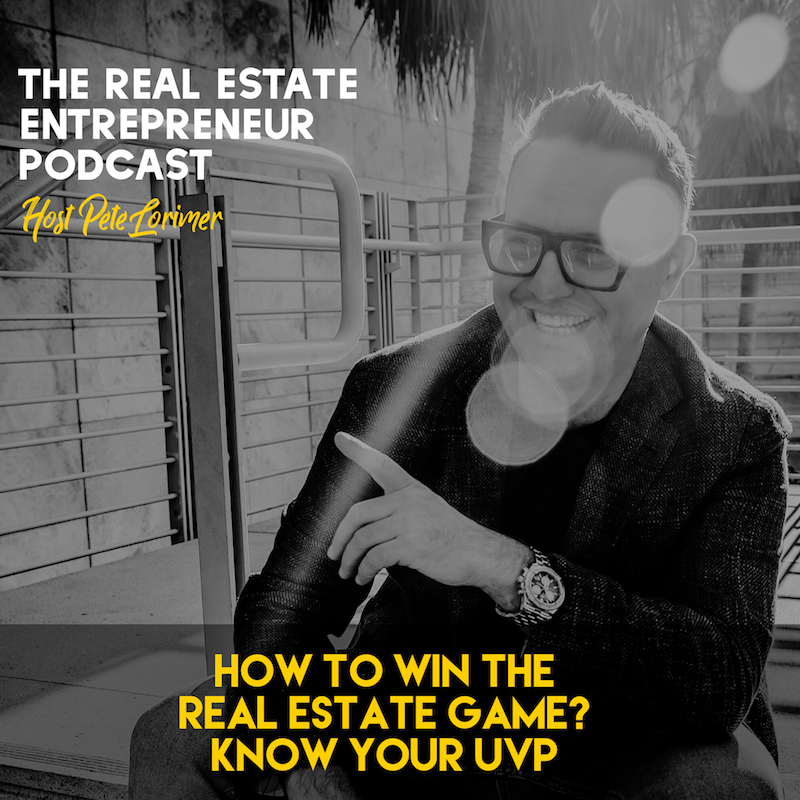 Greetings and welcome to the Real Estate Entrepreneur Podcast, I am your host Peter Lorimer, former hit record producer, now host of the show Stay Here on Netflix and owner LA's most creative boutique real estate firm, PLG Estates.
Winning has nothing to do with getting "what's mine" and everything to do with gratitude.
Friends, if you woke up in the United States, you've already won. I realize that there are different levels of this and that there are people in our country that are struggling.
That's why we need to be focusing on what we can contribute, instead of what we can get.
Start the day with gratitude. When your eyes open, think: what does the day have in store and how can I give back?
I grew up in a tough neighborhood, and learned from an early age to suck out of life what was mine. Now, I focus on what I can give back.
Wake up with an attitude like that, and you've already won.
Listen to this week's podcast as we uncover ways to win and charge forward with gratitude, hope, and ambition.
Golden Nuggets from this epsiode:
[03:48] "when we wake up in the United States we already won"
[05:32] "because when you fill a room with positivity and sincere and authentic optimism it's freaking contagious."
[07:32] "I remember playing Donkey Kong at level 1 thinking at myself, there is no freaking way the I am gonna figure out how to get to the next level"
[08:39] "I changed my career at 37 and started from ground zero."
[10:39] "that's my old music business mentality of when I used to make dance records, I used to have to make them for the floor that would work in six months, so I had to really hone my streetwise skills"
Thanks for being here,
PL