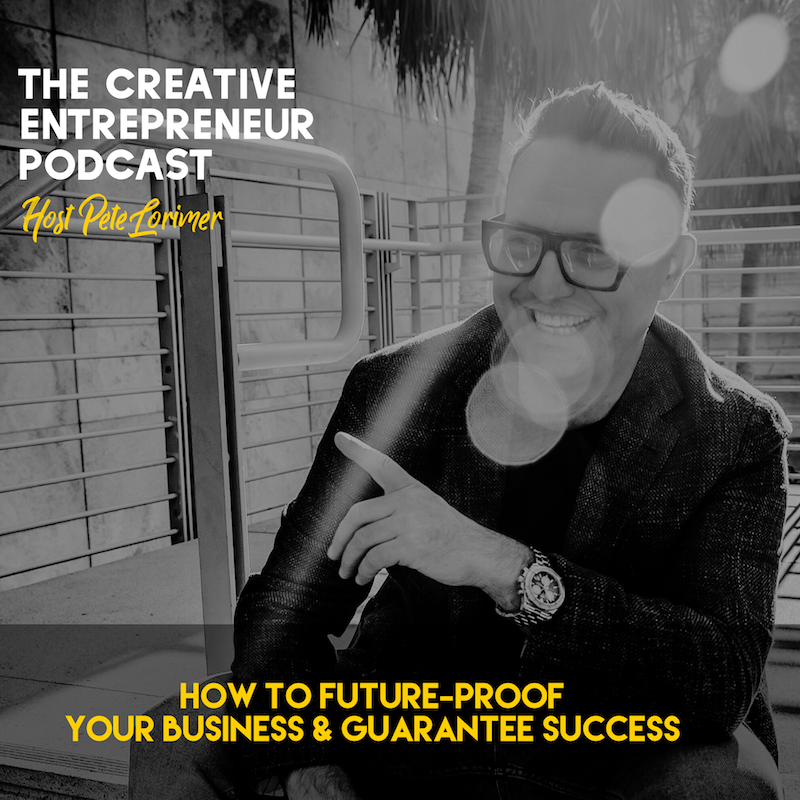 Greetings and welcome to the Creative Entrepreneur Podcast, I am your host Peter Lorimer, former hit record producer, now host of the show Stay Here on Netflix and owner LA's most creative boutique real estate firm, PLG Estates.
Today's podcast is about goals - sure. But more than that, it's about preparing your mind, body, and soul for future business.
Oh, and the evil spiritual navigator that can easily take us off course.
You've probably guessed it - the evil navigator is fear. Once fear gets his hands on the wheel, you can bet your ass it's going to end badly. Whereas if we proactively set goals - business and personal - and keep negativity at bay, the world really is our oyster. So let me break down my thoughts for you in another rousing episode of The Creative Entrepreneur podcast.
Golden Nuggets From This Episode:
[02:09]"My future actions will not be determined by fear, only by faith fueled by experience"
[06:08] "Goal setting for me isn't just a yearly thing, it's a weekly, sometimes a daily, a weekly, a monthly, a quarter, every six months, a year in life goals"
[06:29] "when we track our goals which aren't necessarily financial, our business improves cause there's something pulling us along"
[11:27] "When it's a tangible goal and it's not too ethereal, I believe it's easier to hit, and what that does is it pulls you up a little bit of a hill"
[14:23] "all I'm gonna do is bust my ass so that I can achieve certain spiritual, financial goals that I want to share with my family" 
Thanks for being here,
PL