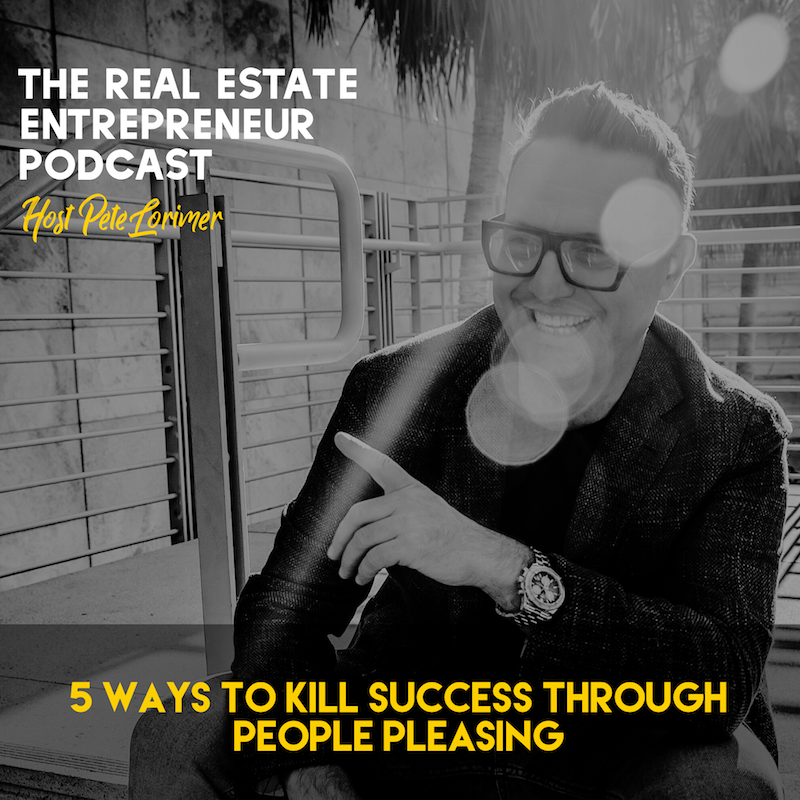 Greetings and welcome to the Real Estate Entrepreneur Podcast, I am your host Peter Lorimer, former hit record producer, now host of the show Stay Here on Netflix and owner LA's most creative boutique real estate firm, PLG Estates.
People pleasing. It's a slow death, and it only hurts you.
When I mention people-pleasing, I'm not talking about service. I believe offering paramount and unparalleled customer service is imperative and the backbone of what we do in real estate.
People-pleasing sounds like that voice in your head that tells you that you're stupid, you're not good enough, and you're going to fail. It's self-deprecating and it stops you from progressing. It's career crushing.
People-pleasing also looks a lot like answering that 10 pm call from a toxic client. That call that leaves feeling like shit about yourself immediately after.
It's rooted in ego and fear.
Ultimately, it's a boundaries issue. It's about not letting the negative voices inside your head and having enough self-respect to charge forward in your career and be present to those around you.
This one's a doozy if I do say so myself. Please give it a listen when you have a moment.
Golden Nuggets from this episode:
[02:11] "Essentially when you are a people pleaser, the person that you are hurting is yourself"
[03:37] "Boundaries are incredibly powerful for our success"
[06:41] "People pleasing will crush your career into a thousand pieces"
Thanks for being here,
PL